Palau's Premier Real Estate Consultants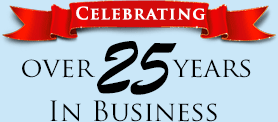 In celebration of our over 25 years in operation, Summit Realty welcomes you to the exclusive online source for land, commercial, and residential properties in Palau. This signifies our efforts to maintain a 'local touch and global reach' with all our clients.
We work with residents, businessmen, private and government agencies as well as investors looking to pursue local developments. So if you're looking to buy, sell, or just browse over our local properties, you've come to the right place!
High-quality service, combined with extensive experience in brokering property sales and leases as well as valuating real estate puts Summit Realty above the rest. Just take a look at all the satisfied clients we've had the privilege of assisting:
Palau National Development Bank
Pacific Savings Bank
The Carolines Resort
Polycarp International Enterprises
Bank of Guam
Minister Fritz Koshiba
Attorney Mark Doran
Uludong & Associates
USA Realty-Guam
MIDCORP
Waterfront Villa
UMDA
Palasia Hotel
Attorney Gerald Marugg
Bank of Hawaii
The Valuators-California
ClearCapital Mortgage Company, USA
Moylans Insurance Underwriters
Senator Johnny Reklai
Palau Utilities Corporation
Mr. Willy Wally, MA
Koror State Public Lands Authority (KSPLA)
Learn more about new investment opportinities available in Palau.

Whether you want to browse over properties, or read about our company's history, or just want to send us a message, we thank you for visiting our site. Let's celebrate a brighter future in Palau's real estate industry!